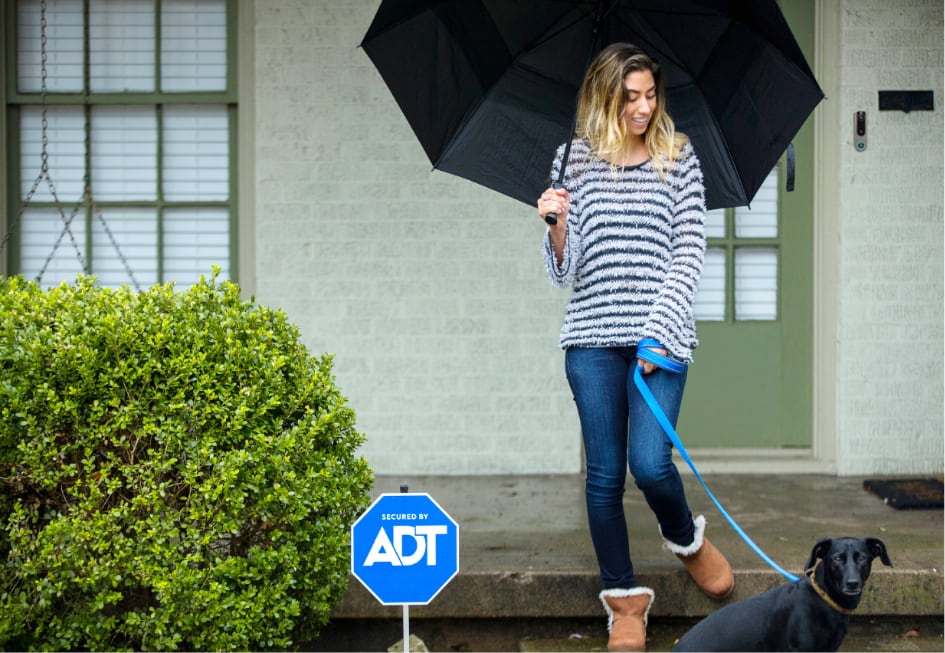 A Layered Defense Is The Best Strategy
Layering your home's protection is a smart strategy for safeguarding your home. A diversified home security system might consist of window and door sensors, surveillance systems, doorbell cameras, motion-activated lighting, and smart locking systems. ADP signs and stickers alert possible invaders that these layers exist but they will only be part of your entire protection plan.
Signs and decals could be enough to discourage a novice in Worcester, but a sticker in a window will not keep away a seasoned thief. If they don't see added home defense components, they could decide that the sign is just for show and your property is not protected.
Will Home Security Signs Deter Intrusion In Worcester?
There's a popular perception that placing security yard sign by your front door is all that is needed to ward off criminals. In essence, an intruder is supposed to view visible warning and go on past. With this in mind, could you only implement a home security sign in Worcester and skip installing a home security system? Frankly, some think that a security system isn't the protector, you just need a home security sign in Worcester. It's the home security sign that deters intrusion in Worcester not your home security system.
Although there is legitimate value in displaying signage from esteemed home security providers such as ADT®, it isn't enough to turn away career criminals. You'll be in a much better position reinforcing them with some actual security devices. It seems like a safer alternative than simply assuming that your home security signs will deter intrusion in Worcester.
Back-Up Your Worcester Home Security Signs With Real Solutions
Although home security signs may deter intrusion on occasion, you shouldn't depend on them as your only form of protection. Alternatively, think about implementing all or at least some of the ensuing components:
● Video cameras: To be honest, thieves don't want to be caught on video as it can be critical evidence in a criminal case. You should install an outdoor camera system that covers main areas of entry such as front and back doors, garage, and windows.
● Window and door sensors: Most thieves gain access by way of doors or windows, so you should have those protected by detection equipment like motion and glass break sensors. If a sensor is activated, your integrated home defense will warn you and your 24.7 monitoring station.
● Motion-sensor floodlights: Even though it's a fact that many invasions take place in broad daylight when individuals are at work, you must also have a plan to safeguard against thieves who prefer the cover of darkness. Lights with motion-detection capability placed strategically around your windows, doors, and garage will quickly shine a light on criminal activity and scare off intruders.
● Smart locks and doorbell cameras: Smart locking systems will notify you when an individual makes an effort to unlock or open your entrance. A doorbell camera enhances your protection by providing a visual perspective. Both of these solutions can be managed through your mobile security app.
● Smart lights: A worthwhile home automation device, smart lights are able to be customized to a daily plan or engaged right from your smartphone. They are intended to make it seem like you are present and help turn away thieves.
Get Started On Your Integrated Home Defense Plan
Why take the chance that fake home security signs will deter intrusion in Worcester when you are able to install an integrated home security system? Reach out to (508) 283-7533 or fill out the following form to get started. You may select from a number of packages at budget-friendly rates or customize your security exactly how you want it.
Areas Served Around Worcester By Secure24 Your Local ADT Authorized Dealer